Why Choose Richmond Ford West
When it's time to buy a new car, Montpelier drivers turn to Richmond Ford West for our large Ford vehicle inventory, courteous staff, and commitment to customer satisfaction. We'll help you find the perfect Ford for your lifestyle and are committed to your satisfaction throughout the car shopping process.
We always put you first that's why we offer exclusives to our customers and on-site service so you never have to worry about who is taking care of your vehicle! We have only the best technicians so don't think twice about your vehicle when it's with us!  
Ford Models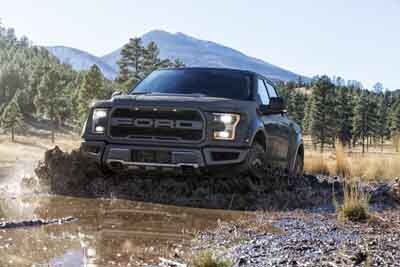 Finding a Ford with the power, performance, features, and technology you need can be overwhelming. But we've done the research for you. Check out our vehicle reviews and model comparisons to help make the most informed decision.
Whether you're considering a sporty sedan or a full-size family hauler, our Montpelier Ford dealer will work with you to make sure that you're satisfied with your vehicle. We're a team of problem solvers who are passionate about cars and customer service, and we're here to help you find a vehicle that accomplishes everything you need it to.
Financing Your Ford
Applying for an auto loan, trading in your vehicle, or signing up for a lease can be a major hassle at most dealerships. However, Richmond Ford West isn't like most dealerships. Our financial consultants work with your budget, credit score, and long-term financial goals and do everything they can to find a car payment you can afford.
Applying for Ford financing can be confusing, but Richmond Ford West will explain everything you need to know about your loan before you sign on the dotted line. We want you to feel comfortable with your loan and are happy to answer any questions you have about down payments, interest rates, and everything in between.