While many around Glen Allen, Ashland, and Rockville understand that you can locate your next model at Richmond Ford West, some folks don't realize that we buy cars, too! In fact, we're always looking for reliable models to add to our pre-owned fleet. Trading in your current vehicle is a great way to boost the value of your next ride.
You don't have to be looking to buy a car to sell one, though. If you're just looking to clear some space in the garage, you can use our online tools to learn about your model's worth before stopping into our dealership!
Appraise Your Vehicle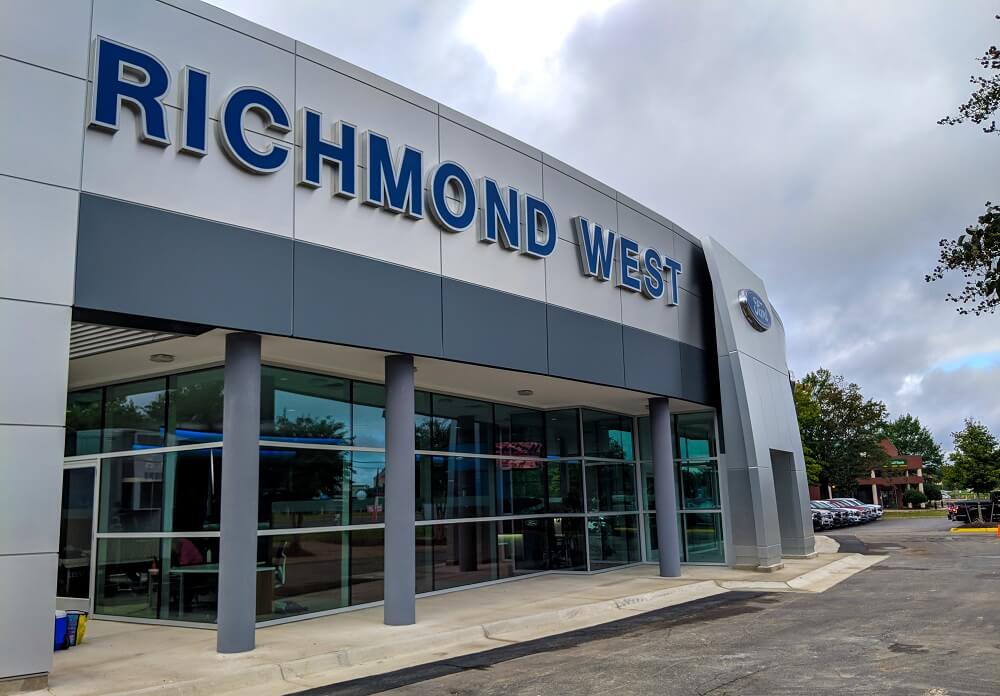 If you're thinking about selling your car, you may have a price figure in your head that you want to be sure you're hitting. To know if that figure is accurate, it's important to do research on your car's value within the open market. We can help with this!
At our dealership, we provide an appraisal experience that will provide insightful feedback on the value of your car. Here's what you can expect when coming in for an appraisal:
Call us or use an appointment form to book your visit.
We'll be set up and ready to begin the process once you arrive.
Together, we'll look at each aspect of your vehicle in person.
We'll review the vehicle's history report if you bring that information along.
We'll input all your vehicle's information.
Once the information is placed into the system, you'll receive an appraisal on the spot and be able to make an informed decision!
Spend Some Time at Our Finance Center
The appraisal is an estimated worth of your vehicle based on the current market. While this is a great jumping off point, many will still have questions about the buying and selling process. That's where the experts at our financial center get involved.
These experts will happily sit down with you, explain where the appraisal value came from, and begin negotiating a sale if you're interested in selling. You don't have to rush into anything, though.

Online Tools to Get Started
You can do some preliminary research on the worth of your vehicle by utilizing some of our online tools. If you are considering selling your vehicle or looking to trade it in to help improve the value of your next model, our trade-in calculator is certainly worth exploring.
Other tools, like our pre-approval form, help us get to know you a little bit better. We want to be sure we're building up a good relationship with you so that when it comes time to negotiate, we reach an end that leaves both sides happy!
Sell Your Car to Richmond Ford West
Selling your vehicle is a great way to get a return on a model you may not want to drive around Glen Allen, Rockville, or Ashland anymore. At Richmond Ford West, we'll be happy to buy your car.
Get your vehicle appraised by our team today!