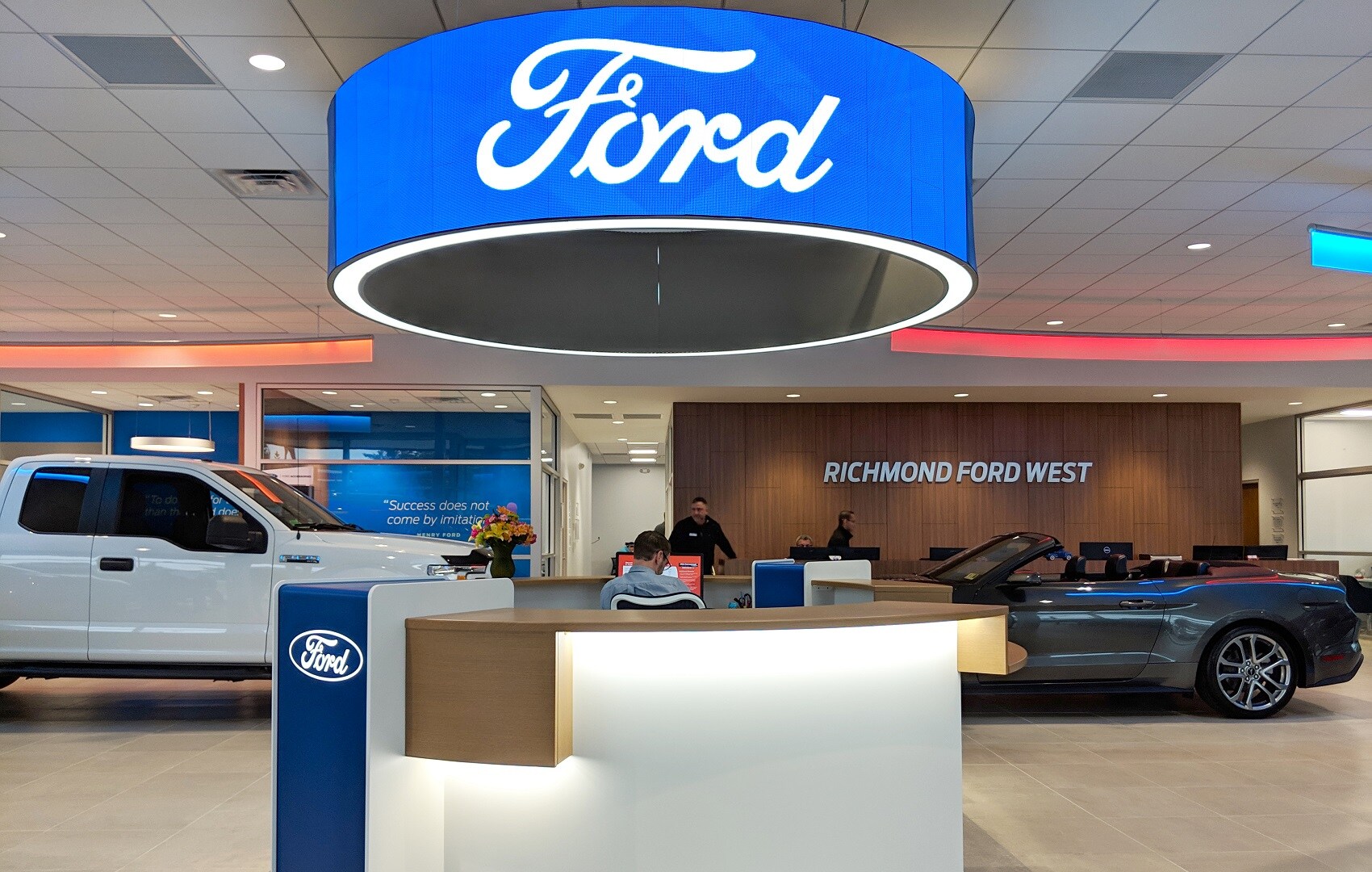 At Richmond Ford West, we're thrilled to play an active part in helping our friends throughout Glen Allen, Ashland, and Rockville for when it's time to achieve the goal of getting behind the wheel of their favorite Ford model. While browsing, learning, and even test driving are integral parts of the process, the final step is going through Ford financing.
Our Ford finance center is here to help you establish the right set of terms that are going to get you on the road in the car you love!
Getting Your New or Used Ford Financed
Once you've set your sights on the right Ford and have taken the time to test drive it, you'll have your mind pretty well made up. From there, you'll head into our finance center to start analyzing your options towards financing and your auto loans.
Our financial experts can assist you with reviewing your options to determine which plan best suits your lifestyle. They'll even carefully go over the varying terms and conditions so you have a full sense of what you can expect with your auto loan. After careful review, you'll be able to decide which plan and rate seems right for you. After you sign, our financiers will bounce the numbers off of our lenders and we'll have the plan set that will get you back out on the road!
Helpful Financing Tools
While financing is the final process of the car-buying experience that you'll need to go through before embarking on your first adventures, we have a few tools that you can utilize to help you get more out of the experience and help you prepare for it.
You can get the process started before heading to our dealership by filling out our credit application. This application is encrypted, so you can rest easy knowing that your information is secure and only gets shared with our finance team. Once we get your application, we can start running checks and seeing which loan options and rates are available to you. When you arrive, the paperwork will be set so your financing experience can be streamlined.
Available Ford Leases
If you're interested in getting behind the wheel of a Ford but you don't feel like buying a brand-new one off of our lot is right for your lifestyle, you can always lease it. Leasing is a great option for drivers who aren't exactly sure if they want to buy. It gives you a Ford vehicle for a few years to help you get around. Once the term is up, you can turn the vehicle in, purchase it out of the lease, or simply lease an entirely new Ford model!
Check out our current Ford specials here!
Start Your Ford Financing Experience Today!
Start browsing the new and used Ford options at our dealership to get a sense of your options. When you're ready to make the decision, you can rely on our Ford finance team to help you land the deal that's best suited for your lifestyle. When you sign, you'll be ready to hit the road in your new Ford!
Contact us at Richmond Ford West to start reviewing your options and get the ball rolling on your financing. We're here to help our friends in Glen Allen, Ashland, and Rockville find the right car with the right deal!