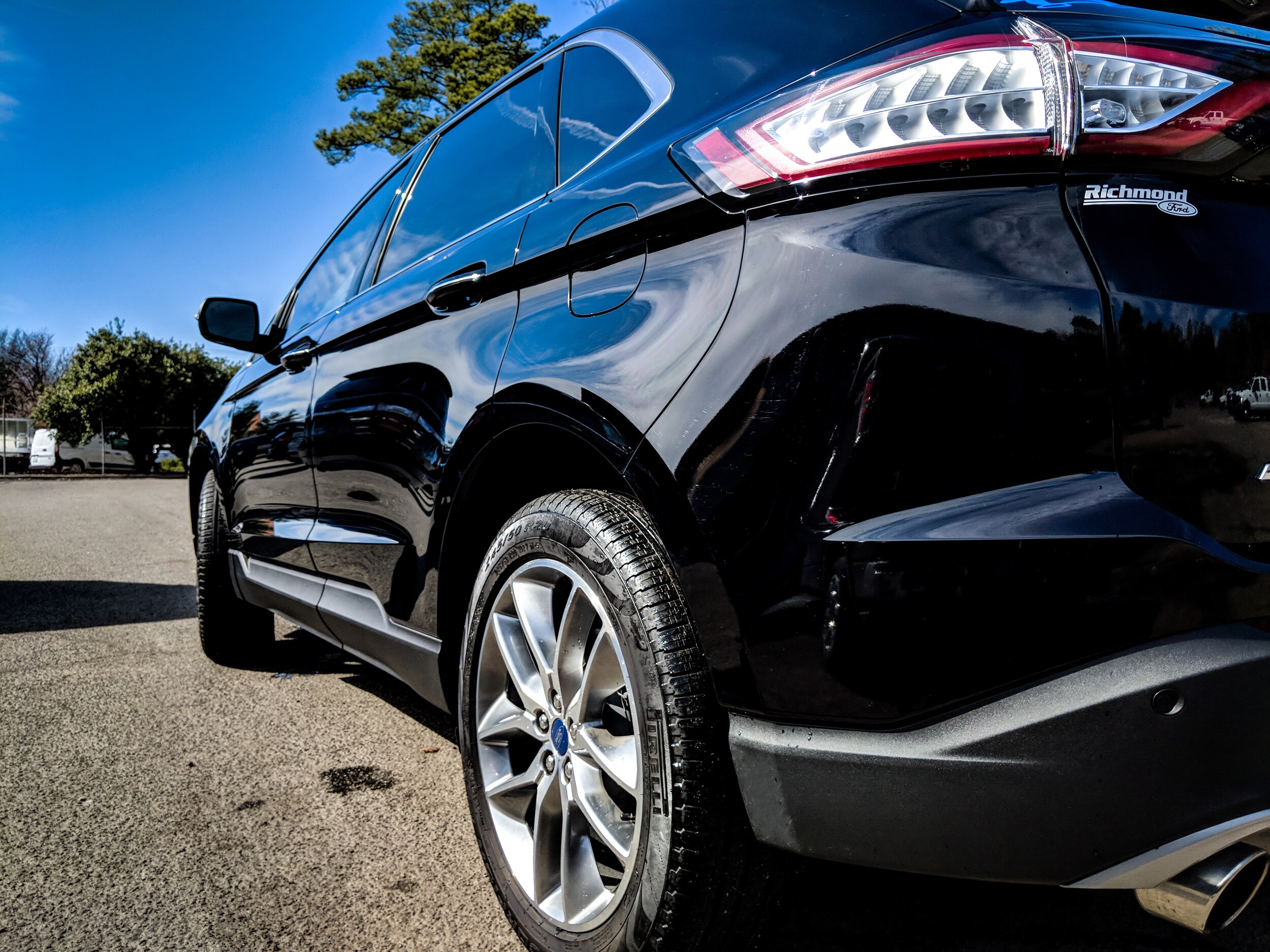 Richmond Ford West now offers window tint options for your new vehicle! Window tinting not only makes the sun a little easier on the eyes, certain types can also block harmful UV rays (many cases of skin cancer appear on the left side of the body).
Protecting The Interior
There are many obvious reasons to add window tint, like helping to minimize the sun in your eyes, and the even more obvious "cool factor" (who doesn't love the look of window tint?!). One of the less obvious benefits some customers overlook is helping to protect your interior. We all know the sun is rough on our skin, but it can also cause wear and tear on your vehicle's interior over time. The sun's harsh rays can dry out or fade interiors, not to mention make your seat too hot to sit on!
Adding Window Tint
At Richmond Ford West it's as easy as asking your guest services representative for pricing and information to have this done to your vehicle. We do all of our window tinting on site, so your car never leaves the hands you trust. 
E-Mail Joseph Foust at JFoust@richmondford.com with questions or to book an appointment.