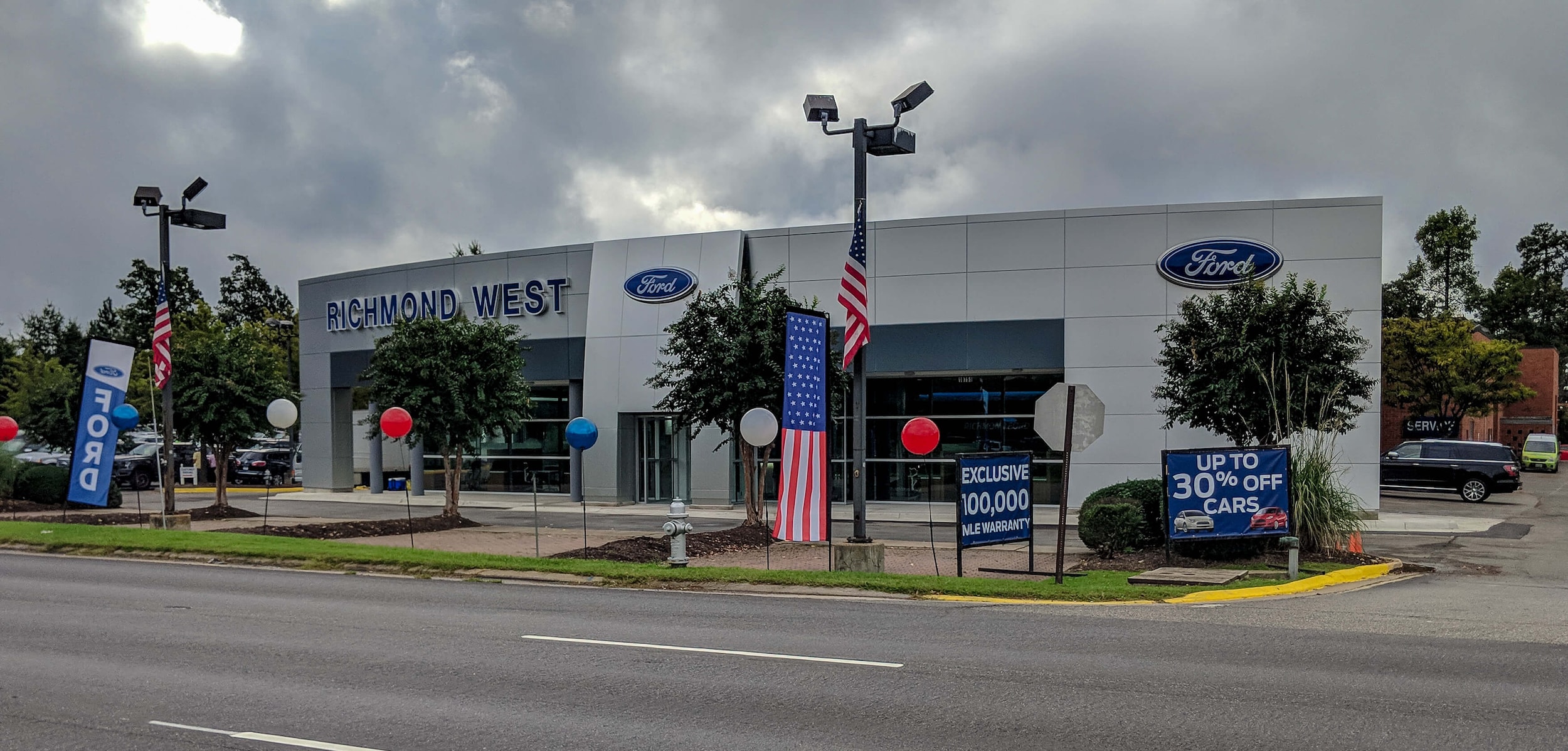 Your Ford model is built to last, but over time, you'll need to regularly check on certain areas, like the transmission fluid. Still, you might be unsure as to when to check, or signs to look for that indicate you need to change your transmission fluid.
Our team at Richmond Ford West has put together this guide for our drivers in Glen Allen, Ashland, and Short Pump, so you can know how often you should change your Ford transmission fluid. Let's get started!
Schedule Transmission Service
What Does Transmission Fluid Do?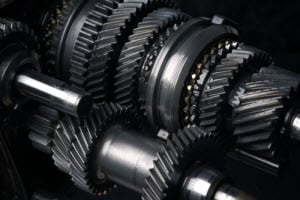 Transmission fluid is essential for many aspects of your vehicle to keep running as healthy as possible. It has many different jobs, including:
Keeps the parts of your transmission moving
Acts as a coolant to your transmission
Transfers power from the engine to the transmission
Conditions gaskets
So, you can see how keeping up with your transmission fluid is vital to keep your gears running smoothly.
Signs to Change Your Transmission Fluid
There are several signs you can look for to know when your transmission fluid needs to be changed. Many of these signs come from your gears acting oddly, or not working at all, in the worst-case scenario.
The first telltale sign to change your transmission fluid is if your transmission is slipping between gears. Also, if you have rough or erratic gear shifts, this is a result of low transmission fluid, as well. Additionally, if your gear shifts are slow or delayed, or just don't shift at all, this is a big red flag that you'll need to change your transmission fluid, too.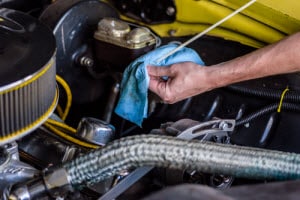 To avoid any of these situations, it's important to check your Ford's transmission fluid periodically. You can do this by pulling the transmission fluid dipstick (usually marked ATF) and checking that it's at the right fluid level. You can also check where your car was parked for any dark red or almost brown stains that signify a leak.
When to Change Transmission Fluid
It's recommended to get your transmission fluid changed once every 30,000 to 60,000 miles-or, once every two to four years. However, this is just the suggestion for the average driver. There are other factors that may require you to change your transmission fluid more often, say every 15,000 miles or so.
Such factors include:
Living in a warmer climate
Plowing snow
Heavy towing/hauling
Stop-and-go driving
Despite all of this, the most accurate way to tell if you need to have your transmission fluid changed is by checking the dipstick, which we described above.
Where to Get Your Ford's Transmission Fluid Changed