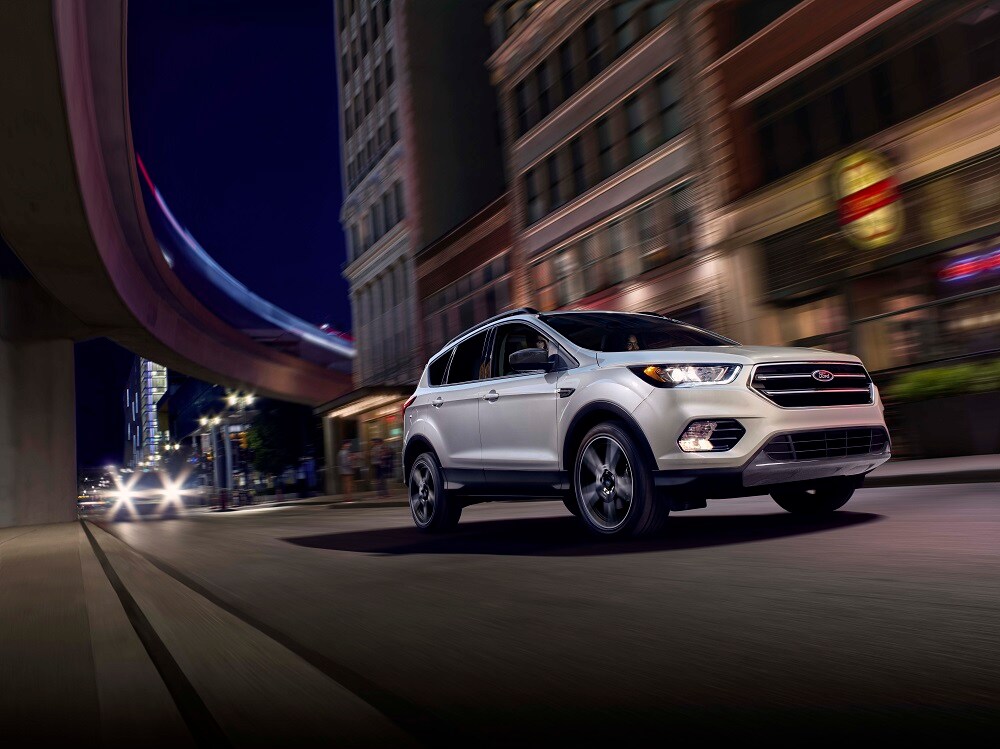 Finding the right spacious and stylish crossover can be a fun experience. However, if you find yourself torn between models like the Ford Escape vs. Nissan Rogue, you may feel like you're facing an impossible decision. At Richmond Ford West, we've helped plenty of our friends in Glen Allen, Ashland, and Short Pump who have faced this decision. That's why we're to compare the Escape vs. Rogue, so you can learn what these respective crossovers bring to the table.
Keep reading our 2018 Ford Escape vs. Nissan Rogue comparison to find out what these vehicles offer and which one is right for you!
Ford Escape vs Nissan Rogue: Engine Specs & Options
One of the most important factors that you need to consider when selecting a crossover is the performance. The Ford Escape comes equipped with a 2.5L 4-cylinder engine, as does the Nissan Rogue. While their performances are similar, there's one glaring difference between these two crossovers: performance options. The 2018 Ford Escape offers three different and unique engines, while the Nissan Rogue offers the same engine across all of its trims.
The Ford Escape and Nissan Rogue each surpass 165 horsepower at the base level.
The 2018 Escape can deliver 179 horsepower with is 1.5L EcoBoost® 4-cylinder engine.
The optional 2.0L EcoBoost® 4-cylinder engine available in the Escape can deliver 245 horsepower and 275 lb-ft of torque.
Crossover Style & Appearance
Style is a huge factor to consider when you're choosing your next vehicle, especially when it's a crossover. Each of these feature a similar body style, but there are little differences that will completely stick out to you. The differences are very noticeable with their front, with the Escape featuring a more pronounced and prominent grille. The grille of the Nissan Rogue seems lackluster and uninspired, and doesn't draw attention like the Ford Escape.
Ford vs Nissan Technology
Both the 2018 Ford Escape and the 2018 Nissan Rogue are outfitted with some fun and advanced entertainment features and technology. Both vehicles feature a radio display screen for media access, but the SYNC® system featured in the Escape includes voice recognition. Each crossover includes a CD/MP3 player, a radio, and portable media inputs for entertainment; however, there are some other notable differences to be aware of.
The Ford Escape comes with a 6-speaker sound system, while the Nissan Rouge is limited to just four speakers.
The Nissan Rogue offers the optional 3-month trial of SiriusXM® Satellite Radio.
The Ford Escape offers a 6-month SiriusXM® trial.

2018 Ford Escape vs 2018 Nissan Rogue
At Richmond Ford West, we hope that this Ford Escape vs. Nissan Rogue comparison helped answer some of your questions and shed a little light on what these two crossovers. You also learned that the 2018 Ford Escape has some key advantages over the Nissan Rogue.
If you're intrigued by the 2018 Ford Escape now, you can learn even more about this crossover to be sure that it's right for you by browsing our inventory online, dropping by our dealership, and getting behind the wheel.
At Richmond Ford West, we're proud to help our friends in Glen Allen, Ashland, and Short Pump make the right choices when picking out their next car. Contact our team today!