Having been situated in the area for over 100 years, our used Ford dealer has gotten well acquainted with the Laurel, VA, area. Now, we hope that you'll get better acquainted with Richmond Ford West, too.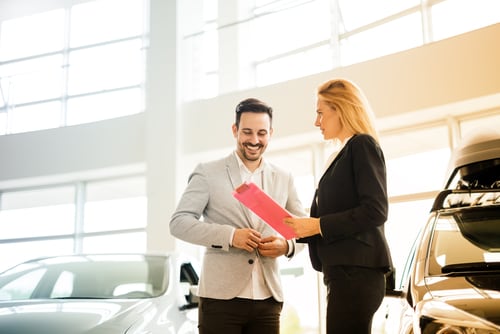 Odds are, we've seen you around at the many shops, sights, and businesses in Laurel. For instance, we've probably seen you out and about at the Laurel Recreation Area and Skate Park, or at Buz and Ned's Real Barbecue for dinner.
At the end of the day, we're members of this community just like you. Our Laurel, VA, used Ford dealer is more than happy to provide you with the right car to get from Point A to Point B.
The Benefit of Buying with Our Laurel VA Used Ford Dealership
When we call the Ford brand tough, what we really mean is that it's enduring. These cars stay reliable and strong, even when they have a few miles or a few years on them.
Vehicles like the Focus, Fusion, or even the bigger and brawnier Edge make great pre-owned choices. This isn't just because of the quality of these vehicles, but because of the perks that come with them as well. At our Laurel used Ford dealership, you can count on:
A 72-hour exchange policy
100,000-mile limited warranty1
Low-rate financing
The no-hassle exchange is the thing that often seems to surprise our neighbors here in Laurel. Essentially, you have a three-day grace period. If you buy the car, drive it for a bit, and decide it's not really for you, just bring it back. It's as easy as that.
Experience Our Certified Pre-Owned Ford Inventory
If you're looking for the added peace of mind of that 100,000-Mile Limited Warranty, then you'll want to take a look at our certified pre-owned (CPO) Ford inventory.
These low-mileage cars have all undergone a multi-point inspection during which they're completely refurbished. Once they meet those Ford factory requirements, they're able to roll away with a new limited warranty.
Used Ford Financing in Laurel VA
Ford financing is likely to be a necessity, no matter whether you're buying used or new. Fortunately, the process is always easy with our finance team.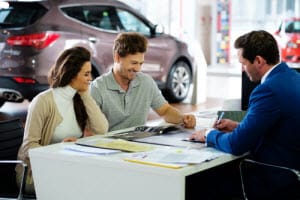 You also have the opportunity to get low-rate financing when you're working with our used Ford dealer outside of Laurel, VA. We work with many different lenders, just to ensure you get the best rate possible.
Want to apply for financing today? All you've got to do is fill out the simple finance form on our website. Check it out now to get a head start!
Visit Our Laurel VA Used Car Dealer
With decades of faithful service under our belt, Richmond Ford West is always here to help. So, if you've been searching for a used Ford dealer near Laurel, VA, we're happy to say you need look no further.
If you'd like to get better acquainted, you may want to check out our online inventory. Start browsing our used Ford selection or contact us today!