Goochland, VA, has a rich history stemming back for thousands of years when Native Americans inhabited the area due to the numerous waterways like the James River and Mohawk Creek. When the Europeans arrived and built colonial settlements, the area began to thrive, and even played a notable role during the Revolutionary War as Thomas Jefferson's nearby Elk Hill estate was commandeered by British Forces.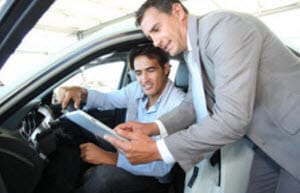 Today, Goochland is a small but vibrant community that features a historic courthouse, colonial-style homes, and scenic roads that highlight the flora and fauna of central Virginia.
Luckily, when residents need to find an affordable pre-owned vehicle, they've got a used Ford dealer near Goochland that they can rely on. Come look for us at Richmond Ford West.
Shopping at Your Goochland Used Ford Dealer
When it's time to start browsing your options at your closest Goochland Ford dealer, it can be exciting. The first step is getting a sense of the used Ford inventory to see what your options are. Considering that our dealership is nearby, you can always make the trip.
However, if your schedule doesn't permit you a lot of free time to simply take a look around, you're always welcome to explore our pre-owned Ford models at any time by visiting our website. You'll be able to see the types of models and styles that we have in stock.
Certified Pre-Owned Ford Models near Goochland
If you're looking for a relatively new pre-owned Ford that's in great condition, you may want to browse the certified pre-owned inventory. These models have to meet our high standards and pass a 172-point inspection to earn our certification. These vehicles also come protected with a few warranties, like the 12-Month/12,000 Mile Comprehensive Limited Warranty and the 7-Year/100,000-Mile Powertrain Limited Warranty.
Getting Help from Used Ford Experts near Goochland VA
 After you've reviewed your options, and you're ready to make your way to our used Ford dealership from Goochland, you'll be happy to know that we've got an entire team of experts that are here to help you throughout your experience.
They'll gladly walk you through our pre-owned inventory, so you can see the latest additions to our lot. Plus, they'll let you take a closer look at the models you were interested in from our online inventory.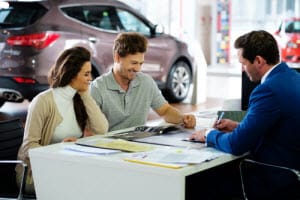 When you do come across a vehicle the strikes you, feel free to ask us for a test drive, so you can tell if the car is a great fit for you.
Professional Ford Service & Maintenance
As a used Ford dealership serving Goochland drivers, we feel that our commitment doesn't end after you sign. In fact, we're here to help you throughout your ownership by providing expert technicians who can assist you in maintaining your vehicle.
Through a variety of simple yet important services, you'll be able to keep your used Ford lasting for the years to come. We're here to help you keep your vehicle looking great and performing like new on the road ahead.
At Richmond Ford West, we're proud to help Goochland drivers with their experience of finding the right used Ford model. Stop by and see us, or contact our team online so we can help you get started on your journey.