If you've been driving your Ford around for a while, you may find yourself wondering when you'll need to replace your brake pads. The wear on your Ford's brake pads depends mostly on mileage and your own personal driving habits. For example, hink about how much more often city drivers use their brakes than those who travel long distances on highways without slowing once.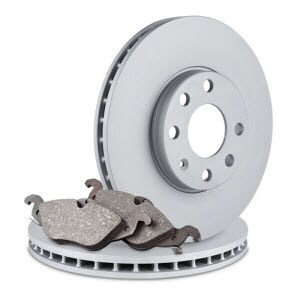 If you're asking yourself, "how long do average brake pads last?", this article from your friends at Richmond Ford West will help you understand how your driving affects the life of your brake pads and how long you should expect them to last.
Understand Your Brake Pads
First, you'll need to evaluate what your personal brake usage looks like. By doing so, it'll better help you understand how your driving style affects your Ford's brake pads on your commutes around Glen Allen, Ashland, and Short Pump. This will further help you determine how long your brake pads should last.
In-town driving will cause you to use your brakes more often, but this kind of braking doesn't put as much wear on your brake pads as coming to an abrupt, heavy stop from higher speeds. Congested, stop-and-go highways are one of the main culprits in prematurely deteriorated brake pads as well as waiting until the last second to stop at a red light.
You'll also find that your Ford's front brake pads break down much faster than its rear brake pads. Due to the majority of the weight load being transferred to the front brakes when braking, the front brakes pads usually deteriorate faster than the rear brake pads.
How Long do Ford Brake Pads Last?
Front brake pads can last for 30,000 to 60,000 miles. Based on the Ford model you have, where you use it, and your personal driving style, your brake pads may last up to 70,000 miles, while others will need to be changed at 25,000 miles.
It's up to you to pay attention to the signs that indicate you need a replacement. When your brakes start to squeak each time you use them, it's probably time to have your brake pads checked or replaced by the service center at Richmond Ford West.
Extend the Life of Your Brake Pads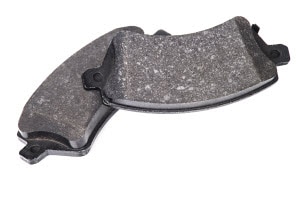 Want to make your brake pads last as long as possible? These tips will allow you to be gentler on your brakes, giving your pads a longer life. That way, your Ford can drive you around Glen Allen, Ashland, and Short Pump for years to come.
Come to a gentle, slow stop from higher speeds. Abrupt stopping will put unnecessary wear on your brake pads.
Leave a generous following distance between other vehicles so you won't have to stomp on your brakes when they come to an abrupt stop. If you give yourself more room, you'll be able to follow our first tip of slowing down gradually from further away.
Keep cargo weight low. Don't cart around heavy items for longer than necessary as the extra weight in your car will put more pressure on the brakes.
Don't use your left foot on the brake pedal. Those who drive with two feet are likely to brake much more often, putting unnecessary wear and tear on their brake pads.
For more information on how long brake pads last, contact our service team at Richmond Ford West. If you're noticing that your Ford's brake pads are nearing their end, schedule your next service appointment with our team today. We look forward to working with you!