When it comes to your Ford Taurus, you'll want to do everything in your power to keep it in great condition and lasting through the years. The easiest way to maintain your vehicle is to have it regularly serviced. Still, how do you know when to have your vehicle serviced?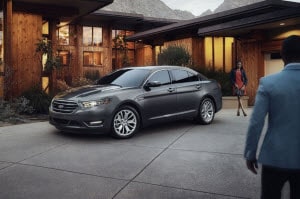 At Richmond Ford West, we're committed to helping our friends and neighbors in the Glen Allen, Ashland, and Short Pump areas keep their vehicle lasting as long as possible. However, in order to do so, you'll need to know the specific services and the times to have them performed. By following the Ford Taurus maintenance schedule, you'll be able to get a lot of years and miles out of your car.
Understanding Your Ford Maintenance Schedule
You don't have to be a Ford-certified technician to understand your maintenance schedule. It's actually pretty easy. You just need to keep an eye on the mileage intervals and the services that are recommended during each visit. You'll also need to remember to have several of these services completed throughout your Ford Taurus ownership.
Ford Taurus Recommended Maintenance
10,000 Miles. The easiest way to remember this interval is by knowing that it's when you need your oil and oil filter changed. However, there are a few additional services that your vehicle will need, such as a tire rotation and an inspection of your brake system, cooling system, exhaust system, and your suspension, drive shafts, u-joints, and steering linkage.
20,000 Miles. You know that this interval means that you'll have the same services performed as you did at the 10,000-mile interval, but this one adds a cabin air filter replacement to the list.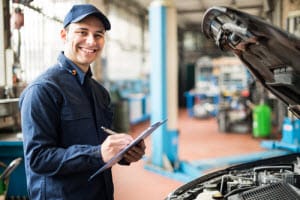 30,000 Miles. On top of the growing list of services that you'll need to have performed during this visit, you'll also include an engine air filter replacement. Remember to have this filter in your Ford Taurus replaced every 30,000 miles.
100,000 Miles. You may think this is a major jump and we're missing a lot, but everything up until 100,000 miles is just repeated services. This mileage interval, however, includes some pretty significant services, like replacing your platinum spark plugs, changing your orange coolant, and inspecting your accessory drive belts. You'll want to have this belt inspected for any cracks or tears every 10,000 miles from now on.
150,000 Miles. If you've kept up with all the previously listed maintenance throughout the years, you'll reach the 150,000-mileage interval. When you visit, an assortment of all the services that you've read about will be performed. You'll also need some new services, like having your automatic transmission fluid changed. At this specific mileage interval, you'll need to replace your accessory drive belts, if you haven't had them changed out already.
Maintaining Your Ford Taurus
Now that you know your Ford Taurus maintenance schedule, you'll be able to keep it in great condition and performing at its best. When you see that one of your mileage intervals is coming up, feel free to call us at Richmond Ford West to schedule your maintenance appointment. Our skilled technicians will work diligently to provide your vehicle with the necessary services to help keep it lasting and running smoothly.
Schedule your Ford Taurus service appointment with us today! We're thrilled to help our friends in the Glen Allen, Ashland, and Short Pump areas keep their vehicle in its best condition.