The Ford Fiesta is a strong and reliable economy car that you'll want to keep in great shape over the years. At Richmond Ford West, we're here to help our friends in Glen Allen, Ashland, and Short Pump keep their Fiesta in good condition by letting them know about the recommended service and maintenance that their vehicle needs. For the best results, you'll want to closely follow the vehicle's maintenance schedule.
Making Sense of Your Fiesta Maintenance Schedule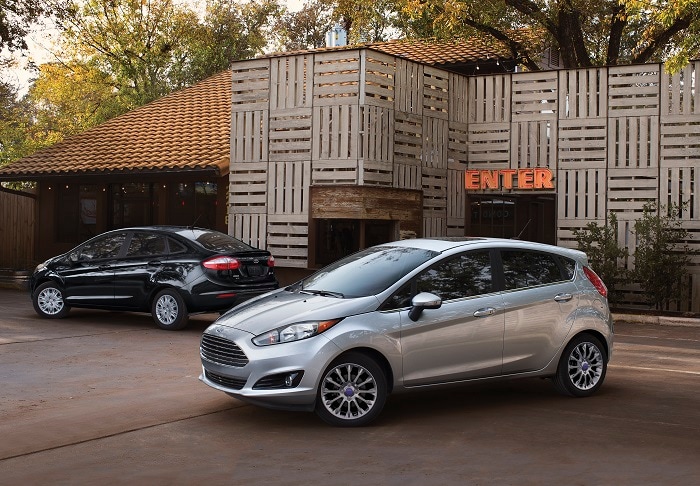 The below maintenance schedule is organized with a list of mileage intervals that correspond with a collection of services and inspections that Ford recommends you have performed on your Fiesta during that specific mileage. These services often repeat, so you can get a variety of them performed in just one visit. Now that you know how your Ford Fiesta maintenance schedule is organized, you're ready to learn about the different services that your vehicle needs.
Maintenance Services & Mileage Intervals for Your Ford Fiesta
10,000 Miles: Remember this service interval because it pretty much gets repeated every time you take your vehicle in to the shop. This mileage indicates that you'll need an oil change and an oil filter replacement, a tire rotation, and a thorough inspection of your cooling system, exhaust system, braking system, suspension components, and your steering linkage.
20,000 Miles: Aside from the previously listed services, you'll need to add a cabin air filter replacement to the growing list.
30,000 Miles: This service interval includes the 10,000-mile services, as well as a replacement of your engine air filter.
 
100,000 Miles: Don't worry about the gap, but everything in between these two intervals is just services that you'll need to have repeated until you get to 100,000 miles. At this specific mileage, you'll need to have your Fiesta's orange coolant changed and you'll need to replace its platinum spark plugs. During this visit, you'll also add an inspection of your accessory drive belt(s), which will occur at every service interval from here on out.
150,000 Miles: This service interval is a pretty significant one because your vehicle will essentially be getting all of its services performed. However, during this visit, there's a few new services that get added to the list. At 150,000 miles, you'll need to have your timing belt replaced, you'll change your orange coolant and your automatic transmission fluid, and you'll have your accessory drive belt replaced if it hasn't been already.
Scheduling Ford Fiesta Maintenance
Now that you're familiar will all the services and inspections your Ford Fiesta requires over the years to help retain its condition and keep its performance strong, you'll want to keep an eye out on your odometer for the next interval. When it's time, you can always rely on our service team for thorough and quality service.
At Richmond Ford West, we're happy to help our friends in Glen Allen, Ashland, and Short Pump get the most out of their vehicles by providing the best service and maintenance. Schedule an appointment with our team today!