Back in the day, drivers fell into one of two camps: team stick shift and team automatic. The pros and cons of each are a topic of passionate debate, but more and more cars are shaking things up with a third type of transmission: continuously variable transmissions (CVTs).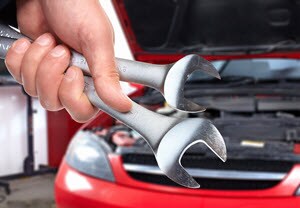 CVTs provide many of the same benefits as automatic transmissions, so confusing the two is not uncommon. At Richmond Ford West, many of our friends around Short Pump, Ashland, and Glen Allen ask us about the difference between continuously variable transmissions and automatics, so we've decided to compare their similarities and differences in the following post.
What Does a Transmission Do for My Car?
Before explaining the differences between automatic transmissions and CVTs, it's important to understand the role your transmission plays for your vehicle.
Every car needs a transmission.
Transmissions transfer power from an engine to a vehicle's wheels.
As you change speeds, transmissions shift gears accordingly.
A transmission is responsible for moving power from a vehicle's engine to its wheels. Depending on your speed, a transmission will shift gears, much like you would for a multiple-speed bicycle.
Your car wouldn't be able to run without a transmission, regardless of whether you have an automatic or CVT. Though each accomplish the same task, the way they transfer power and shift gears is completely different.
How an Automatic Transmission Works
Automatic transmissions come with a fixed number of gears to use the engine's torque effectively. As you speed up and slow down, the transmission will move between gears automatically to ensure your car runs at the right speed.
Automatic transmissions usually come with five to 10 fixed gears.
The more gears an automatic transmission has, the more efficiently it runs.
These transmissions move between gears automatically as you change speeds, unlike manual transmissions, which the driver shifts themselves.
Automatic transmissions typically range between five and ten gears. Typically, the more gears your automatic transmission has, the more efficient a car's performance.  They're known for smoother shifts and an easier operation compared to manual transmissions since drivers don't have to worry about switching gears themselves.
Automatic transmissions are quite common, especially on Ford vehicles. Offered on a wide range of vehicles-from the work-ready F-150 to the commuter-friendly Ford Fusion-automatic transmissions are popular among many drivers for their smooth, reliable performances.
How a Continuously Variable Transmission Works
From a driver's perspective, CVTs and automatics operate in a similar fashion since neither involve switching gears manually.  Unlike automatic transmissions, CVTs don't come with a fixed number of gears.
Continuously variable transmissions move between an infinite number of gears.
CVTs consist of two pulleys and a belt.
Many smaller vehicles come with CVTs to improve fuel economy.
A continuously variable transmission consists of two pulleys connected by a belt. Power from the engine moves a small pulley. A larger one is connected to the rest of the transmission and the wheels. As you speed up, the engine's pulley gets smaller, while the other one grows. The transmission constantly moving between gears as a result, allowing the engine to run at its most efficient operating point.
Offering smooth performances and impressive fuel economy ratings, CVTs are gaining in popularity, especially on smaller cars like the Ford Fiesta and C-Max, whose hybrid powertrain uses an electronically controlled CVT. Continuously variable transmissions also come with lighter components than automatic transmissions to reduce wasted power and wear and tear on the vehicle.
Automatic Transmission vs. CVT - Which is Right For Me?
At Richmond Ford West, some of our friends from Short Pump, Ashland, and Glen Allen love CVTs for their efficient performances and balanced acceleration. However, many others prefer automatic transmissions, which tend to be more energetic and responsive.
CVTs deliver smooth acceleration, but automatics are more responsive.
Continuously variable transmissions create a distinctive sound while accelerating.
Automatic and CVT transmissions are great choices but for different reasons!
Continuously variable transmissions have greatly improved over the last few years. However, CVTs are known for making a subtle yet distinctive droning sound. This could take some getting used to, especially if you normally drive cars equipped with automatic or manual transmissions.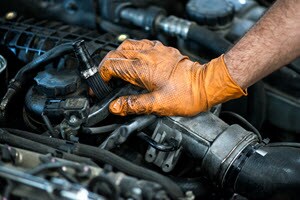 Ultimately, you can't go wrong when choosing between automatic and CVT transmissions. Deciding between one or the other comes down to preference, and we recommend trying both when you're in the market for your next vehicle.
Shift Your Driving Experience at Richmond Ford West!
Not sure whether a CVT or automatic transmission is right for you? Richmond Ford West is here to help! We have an expansive inventory of vehicles equipped with CVTs and automatic transmissions. If you're on the fence about one or the other, we encourage you to swing by our dealership to try them both!
When you're ready to put CVT and automatic transmissions on trial, schedule a test drive at Richmond Ford West.