An in-depth 2021 Ford Mustang Mach-E review is necessary to begin explaining how unique and thrilling this electric crossover really is.
You get a performance that lives up to the Mustang moniker, the efficiency of an all-electric powertrain, and loads of high-end technology. Plus, if you happen to see a Mach-E rolling around Glen Allen, Ashland, or Rockville, VA, it will immediately catch your attention, thanks to its futuristic styling.
Our job at Richmond Ford West is to keep local friends and drivers up to date on the latest Ford happenings. So, enjoy this overview of the one-of-a-kind Mustang Mach-E!
---
Bristling Performance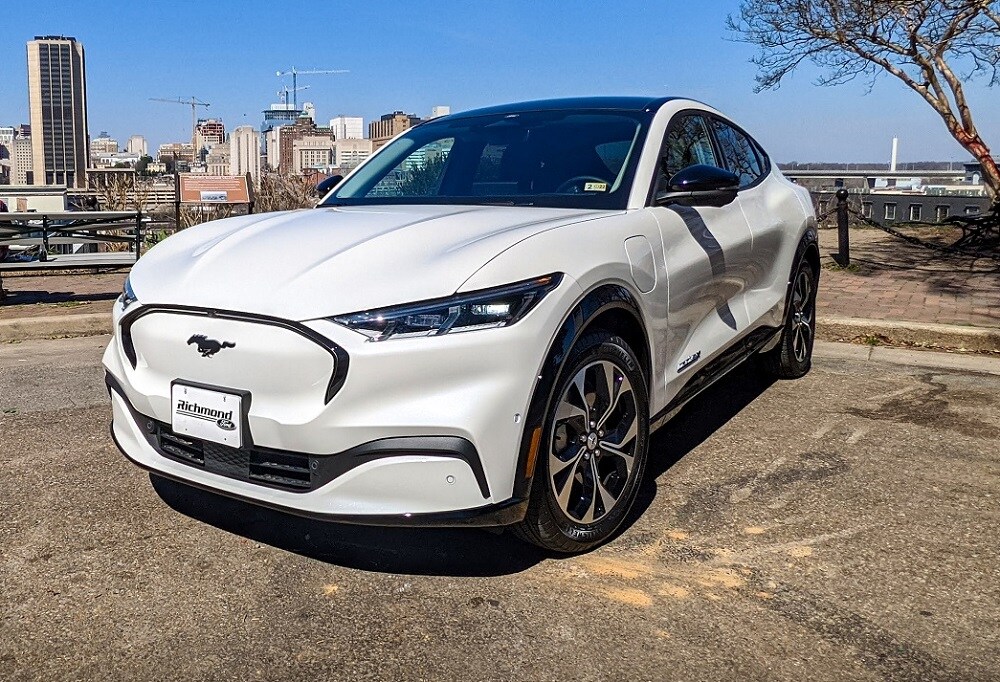 You may be wondering why Ford went with the Mustang nameplate when crafting their electric crossover. Well, the name makes sense when you realize the 2021 Mach-E is capable of performance feats like a 3.5-second 0 to 60 MPH dash.
Depending on the trim level you choose, your electric crossover will either speed to 60 MPH from a standstill in 6.1 seconds or in that 3.5-second time. Either way, the Mach-E is deserving of the Mustang tagline.
Horsepower will range from 266 to as much as 480, while torque starts off at 317 lb-ft and climbs as high as 634 lb-ft. As for the drivetrain, you have the choice of either a rear-wheel drive (RWD) arrangement or a well-designed Electronic All-Wheel Drive (eAWD) setup.
---
Picking Your All-Electric Range
In the same way you can select the performance outputs for your Ford Mustang Mach-E, you can also choose how much electric range you want your crossover to provide.
Certain factors will play a role in the overall range, such as the drivetrain you pick and the trim level you decide to go for. Here's the Standard Range (SR) you can expect in both drivetrains: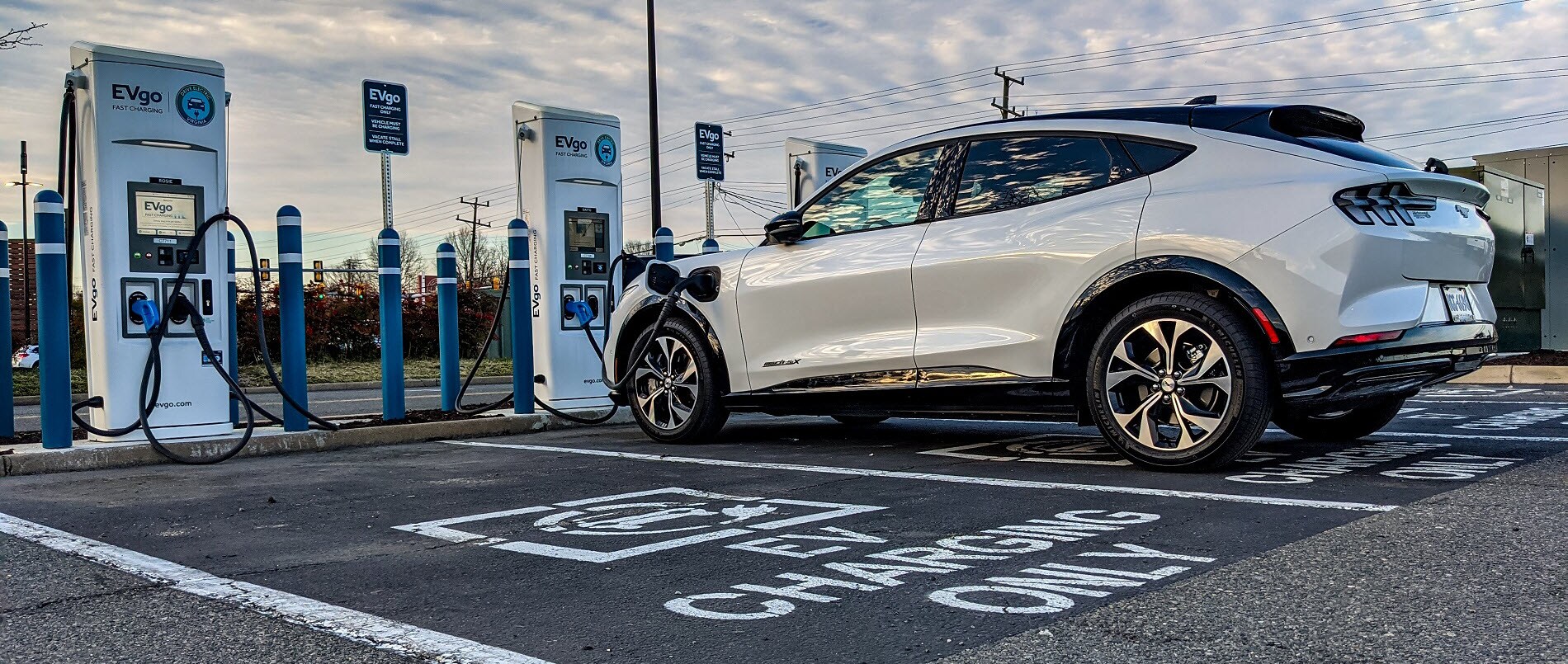 EPA-estimated 211 miles of SR with eAWD
EPA-estimated 230 miles of SR with RWD
With the Extended Range option, your electric crossover can reach an EPA-estimated 270 miles with eAWD and 305 miles with the RWD setup.
If you choose the GT Performance Edition, you can still enjoy an EPA-estimated 235 miles of range to go with your 3.5-second 0 to 60 MPH sprint.
---
Available Trim Levels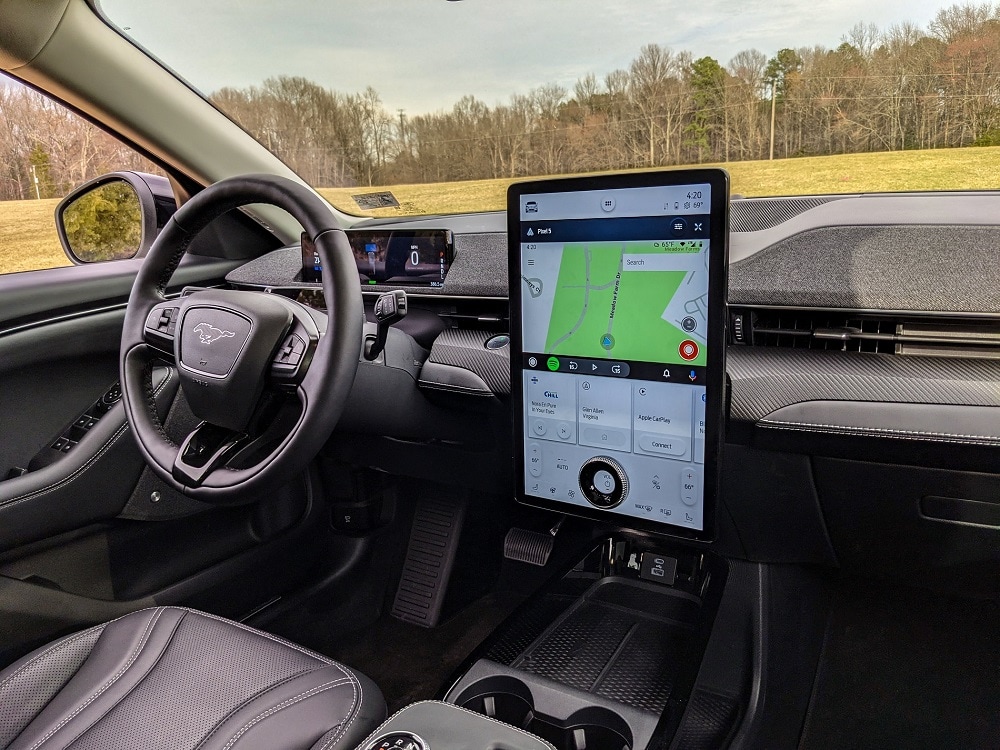 The trim lineup for the 2021 Ford Mustang Mach-E is a quartet of intriguing choices. The overall performance and efficiency of your crossover will change from trim to trim, as will the styling and features.
The Select is the standard trim and makes for a delightful choice. From there, you can pick:
California Route 1
Premium
GT/GT Performance Edition
---
2021 Ford Mustang Mach-E Offers New-Age Performance and Style
Upon review, the 2021 Ford Mustang Mach-E fascinates. The performance/efficiency combo is stunning. The looks are eye-catching, and the interior is sublime and technologically advanced. Really, you have to see it all come together in person to fully appreciate the vibes.
So, come on by Richmond Ford West, and we'll get you onto the streets of Glen Allen, Ashland, and Rockville, Virginia, in the Mach-E!