Did you know you can go through the entire car purchasing process without leaving your home? It's very easy! Here the steps you'll need to take to buy a car remotely.
1. Browse Vehicles
Go to our
new
and
used
inventory pages and filter through makes, models, colors, trim levels, drive lines and so much more while sorting by price, age, and mileage.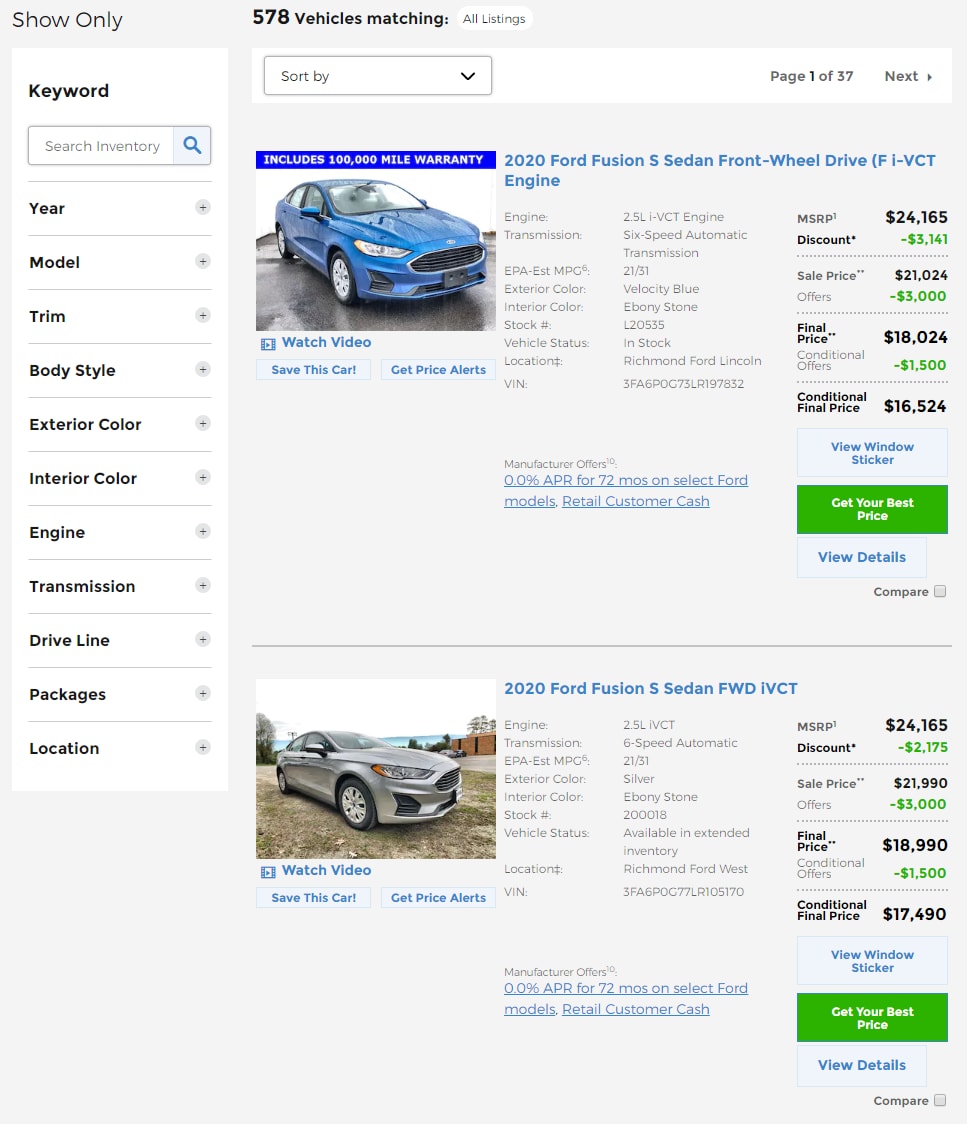 Click on a vehicle you're interested in and view the exterior and interior of the vehicle in
360 degrees
. You'll also see the price, mileage, and car details along with any deals you may be qualified for.
2. Chat With Us
Speak to one of our representatives either online or through the phone.
Call us.
Schedule a virtual tour of a vehicle with one of our representatives through video chat.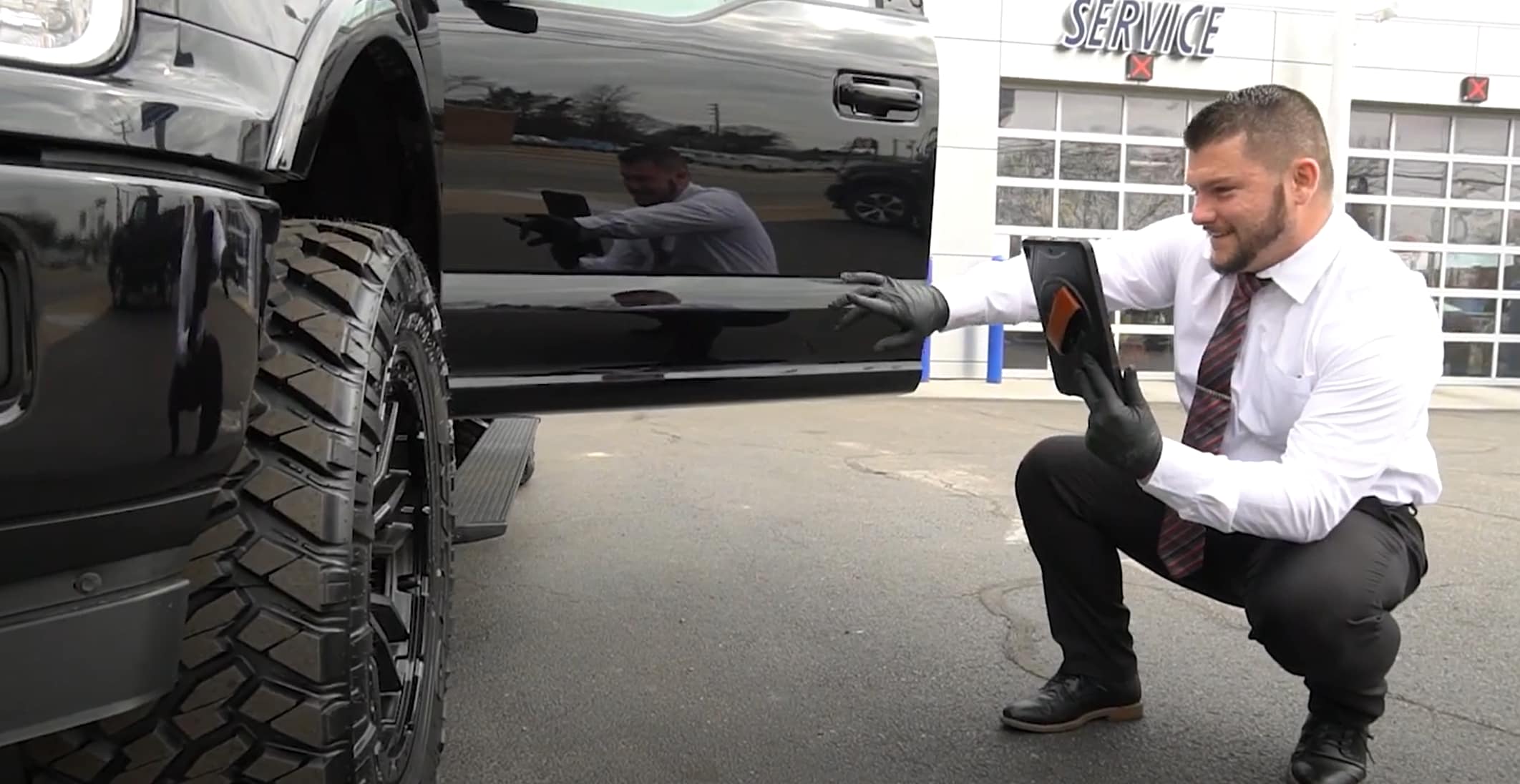 3. Get An Appraisal
If you have a used car to trade in, you have two options to get it appraised easily:
4. Build Out The Best Price For You
When you have all of the information you need, click on "Get Your Best Price" for the vehicle you want to know more about. This form is highly customizable by selecting how to finance, how long you want to make payments, any down payments, how many miles you drive, and if there's any rebates or trade-ins you may have.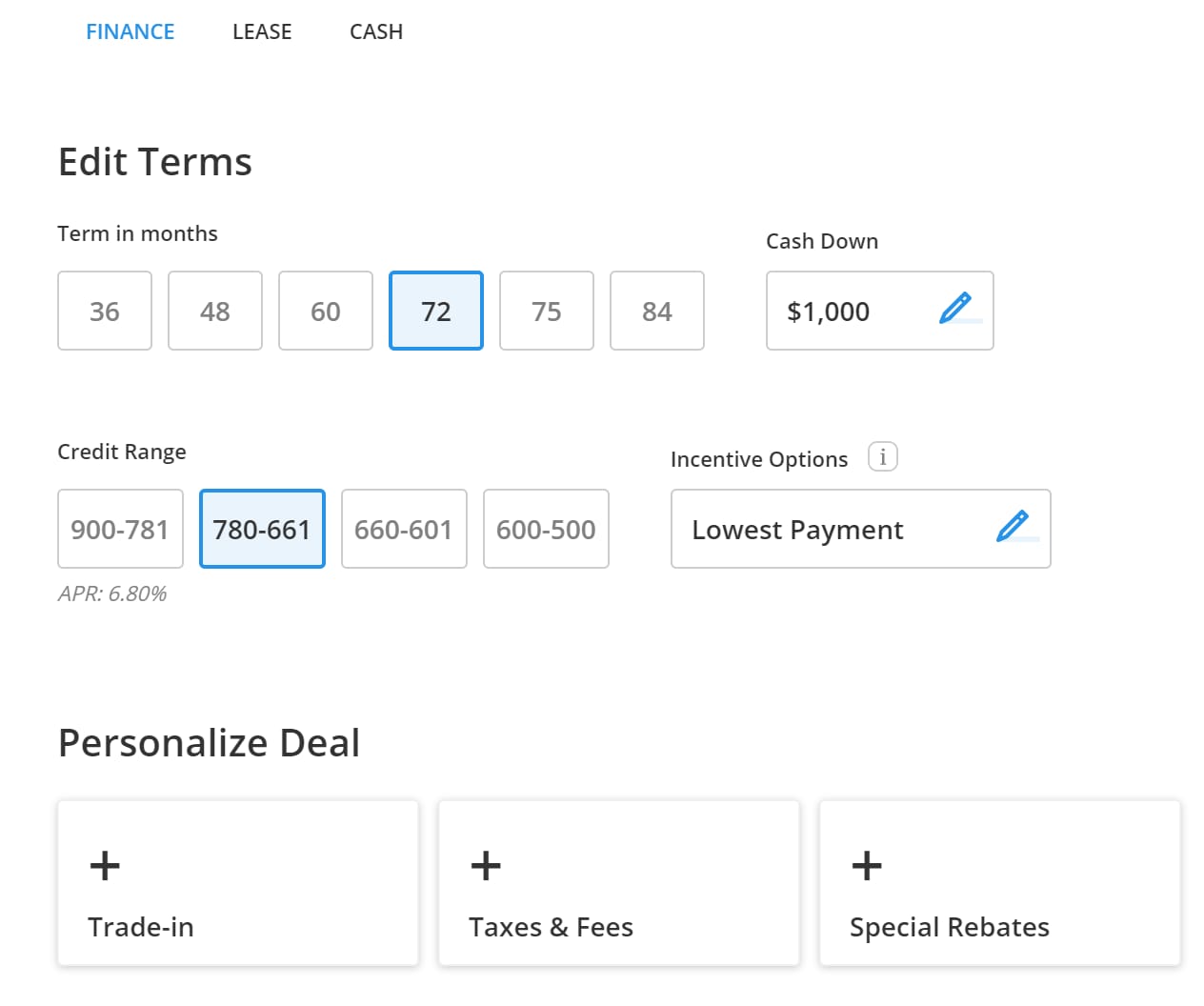 5. Schedule an At-Home Test Drive
Test drive your potential next car around your neighborhood! Schedule an appointment through our chat feature or contact us by phone to set up an
at-home test drive
.
6. Purchase
You've made your decision and now have all of the information you need to do so. Our sales team will show you how to complete your purchase online and will schedule your delivery. Be on the lookout for your new vehicle in your own driveway!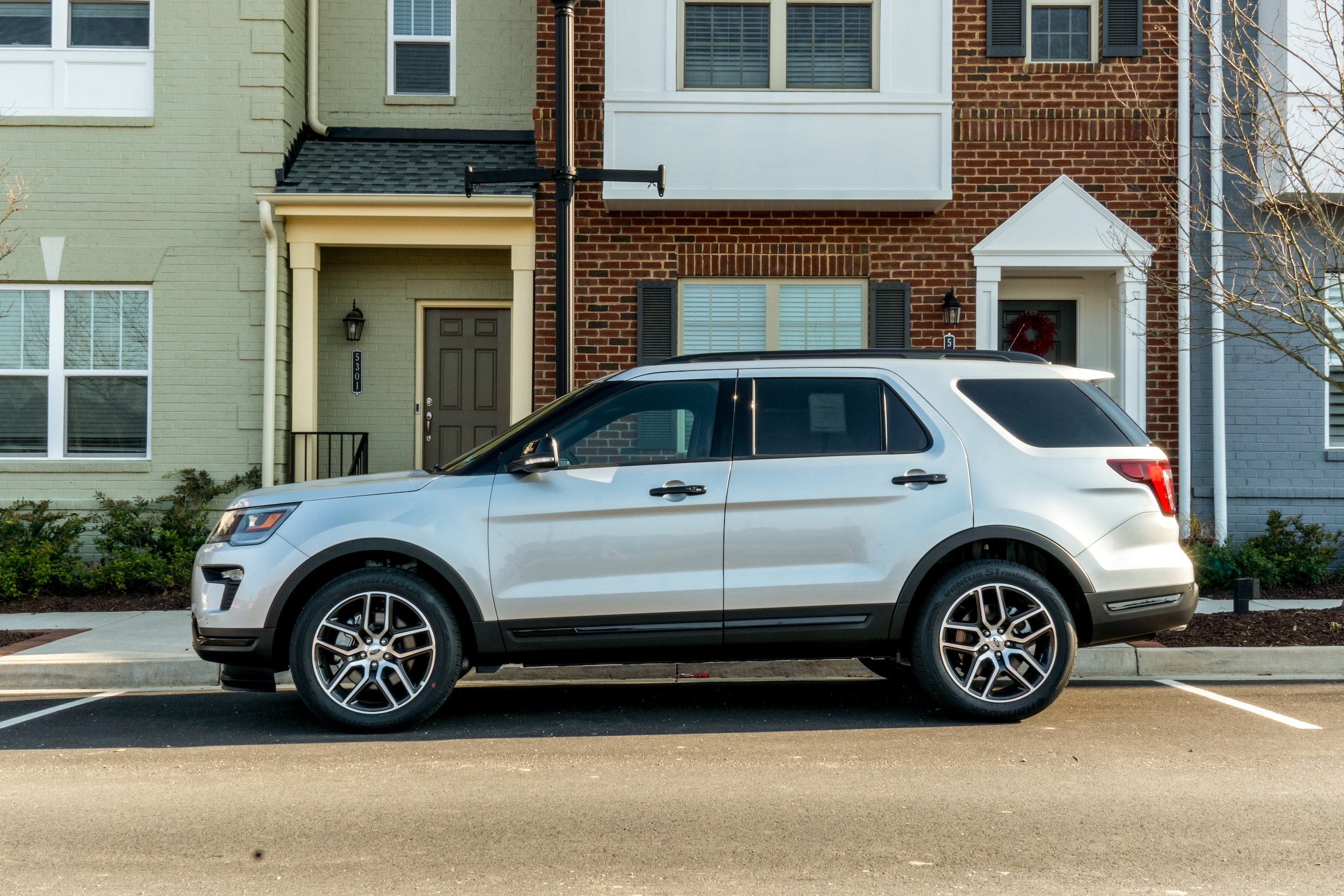 Please call or chat with us to learn more. We look forward to hearing from you!