We decided, in the spirit of college basketball's March Madness, we'd have a little competition of our own. Sales person against sales person, store against store.
Each sales person was given a list prior to the competition of assumptions, as well as subjects they needed to touch on when delivering a newly-purchased vehicle to a customer. At first it was a competition judged by our sales trainer, Jason Tucker. Richmond Ford West sales people against each other. That is, until each store, Richmond Ford Lincoln and us, were down to their final two.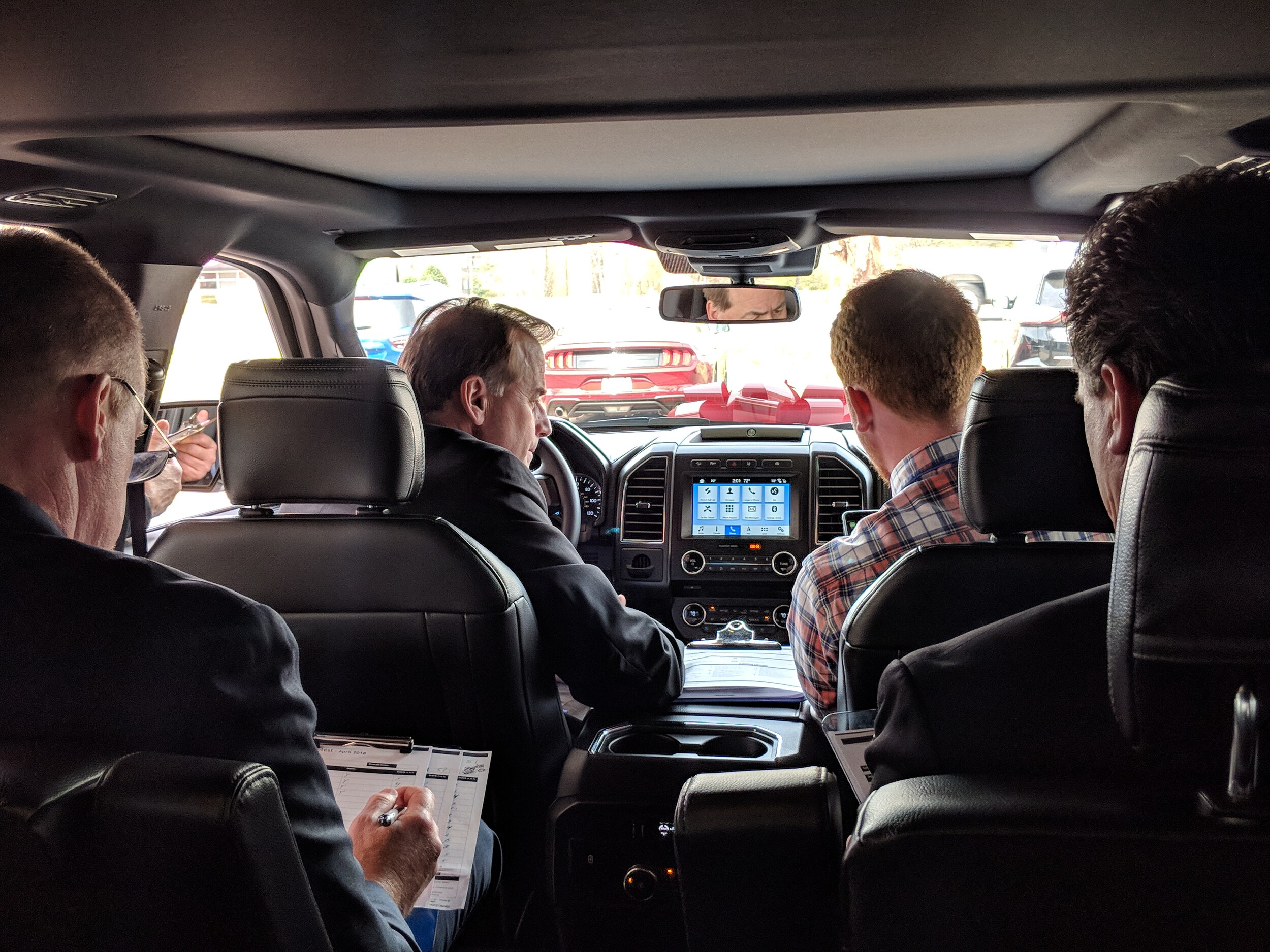 That's when the big guns were brought in. Representing Richmond Ford West in the Final Four was Logan Taylor and Antione Lovick. Their customer, owner Ron Kody; with judges Marks Sands - GM of Richmond Ford West, Mike Serpico -
VP and
GM of Richmond Ford Lincoln
, and Dan Tayman - Controller of Richmond Ford.
They were judged on their presentation of the vehicle, the way they interacted with the customer, and if they hit the marks on everything they needed to talk about. Some of t
hose things included; installing Ford Pass on their phone to setting up MyKey to making sure the customer has a basic understanding of the technology in their new vehicle.
Unfortunately, neither Logan or Antione took home top honors this year, but they can say they are the best of Richmond Ford West! Check out the gallery below for an inside look into the competition!
| | |
| --- | --- |
| | |
| | |
| | |