The tables turned at Richmond Ford West on Monday, literally. The store had its annual employee luncheon and many of our team members have claimed it was the best to date. Why, you ask? Because our managers were the wait staff.
Our management team worked to give each and every one of their team members a fine dining service experience. Managers dawned chef hats and aprons to make sure they looked the part, service included dishing out drinks and food, but they didn't stop there. Table side Parmesan cheese to taste and a dessert tray made its way around to make sure no one missed out on the sweet treats. We're thinking dessert wasn't the only sweet treat at this luncheon.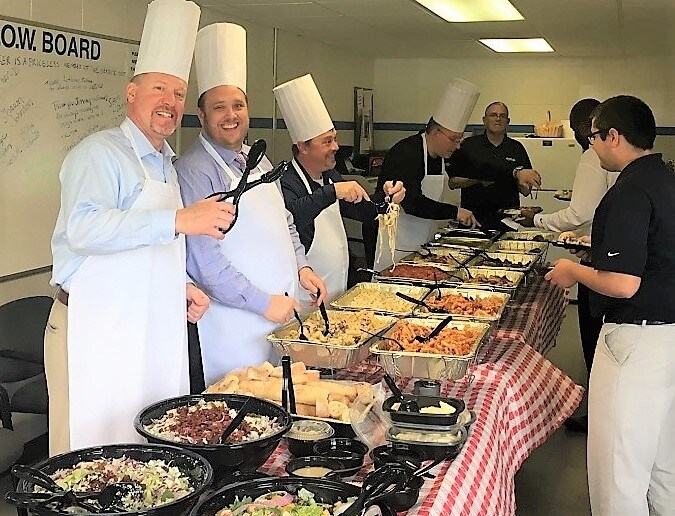 The team certainly deserved it, this year Richmond Ford West was awarded the coveted Ford President's award. The President's award recognizes dealerships that have outstanding customer service scores. This is the dealership's first year winning the award.
Reminding everyone it's important to celebrate,
Richmond Ford West