Richmond Ford hosted the media event to kick-off Mothers Against Drunk Driving's "Tie One On For Safety" campaign here at Richmond Ford West.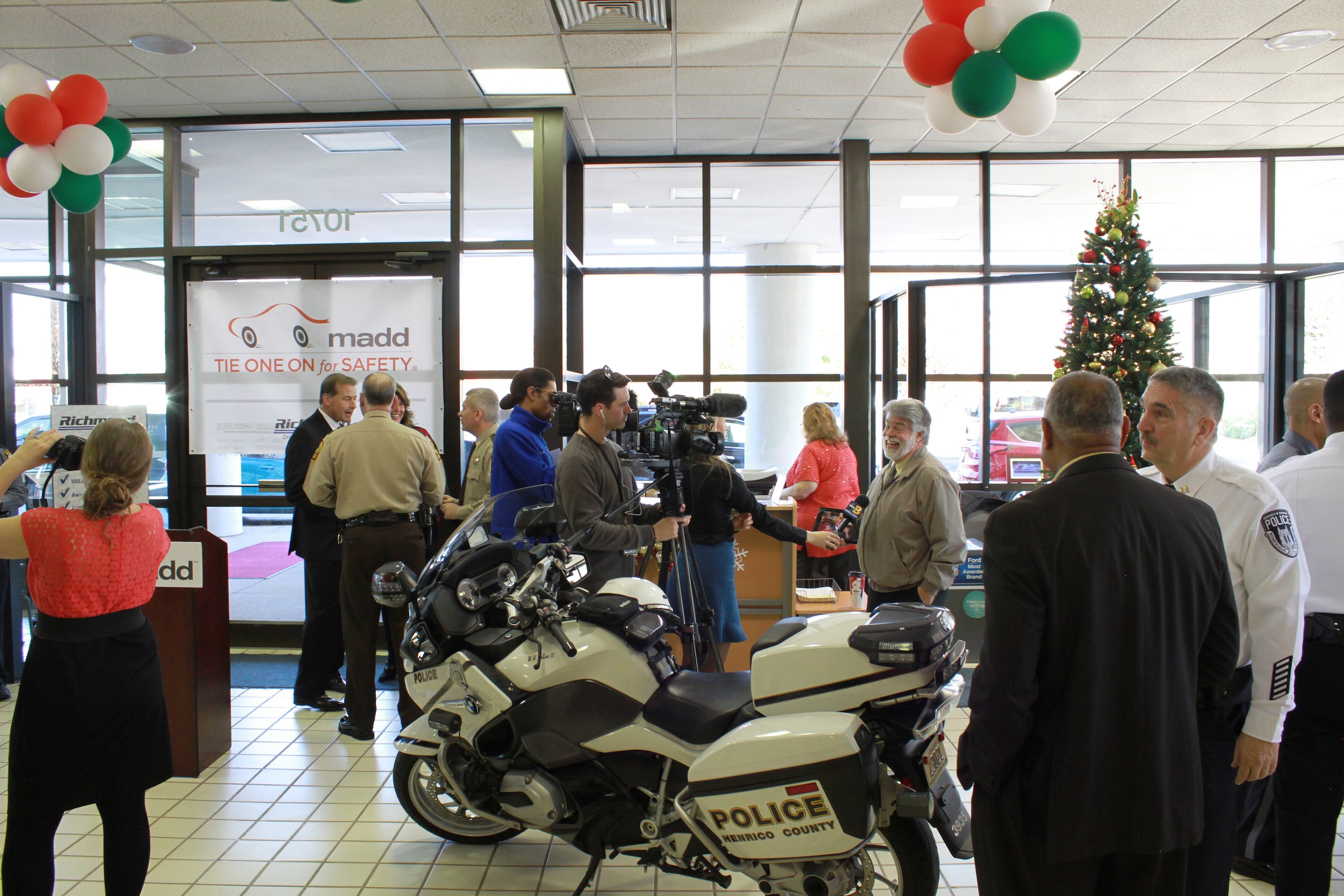 Just last year there were 891 deaths, around the holidays, due to drunk driving making Thanksgiving to New Year's one of the most dangerous times on the roadways.
At the press conference we heard from from Chris Konschak, manager of MADD Virginia and Colonel Edwin Roessler, Chief of Police for Fairfax County who was hit head on by a drunk driver going about 55 mph after getting off work one day.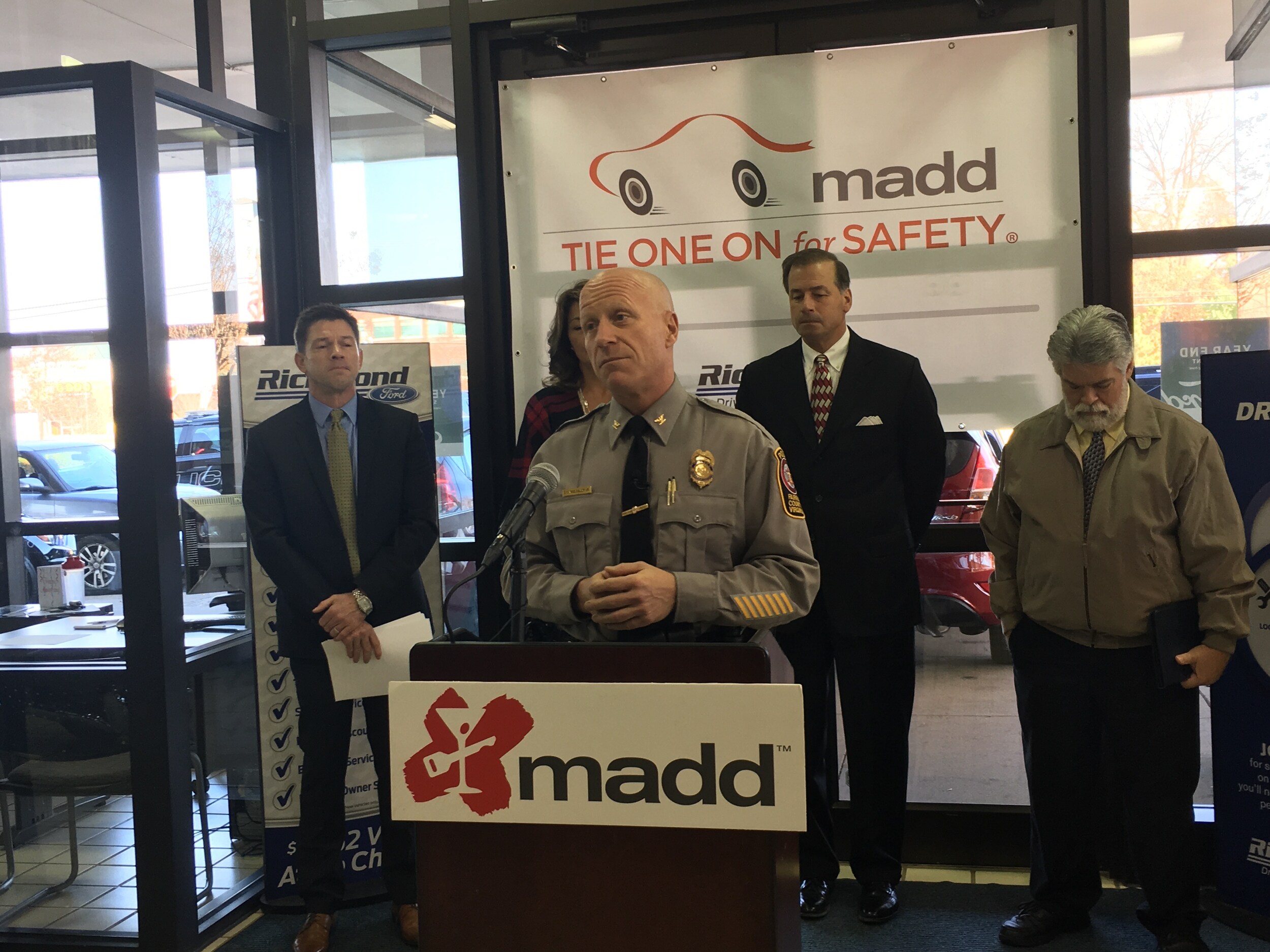 John Myers also spoke about losing his wife and dog to a drunk driver. He spent two months in the hospital recovering after being t-boned. Here, he shows what his car looked like after the accident.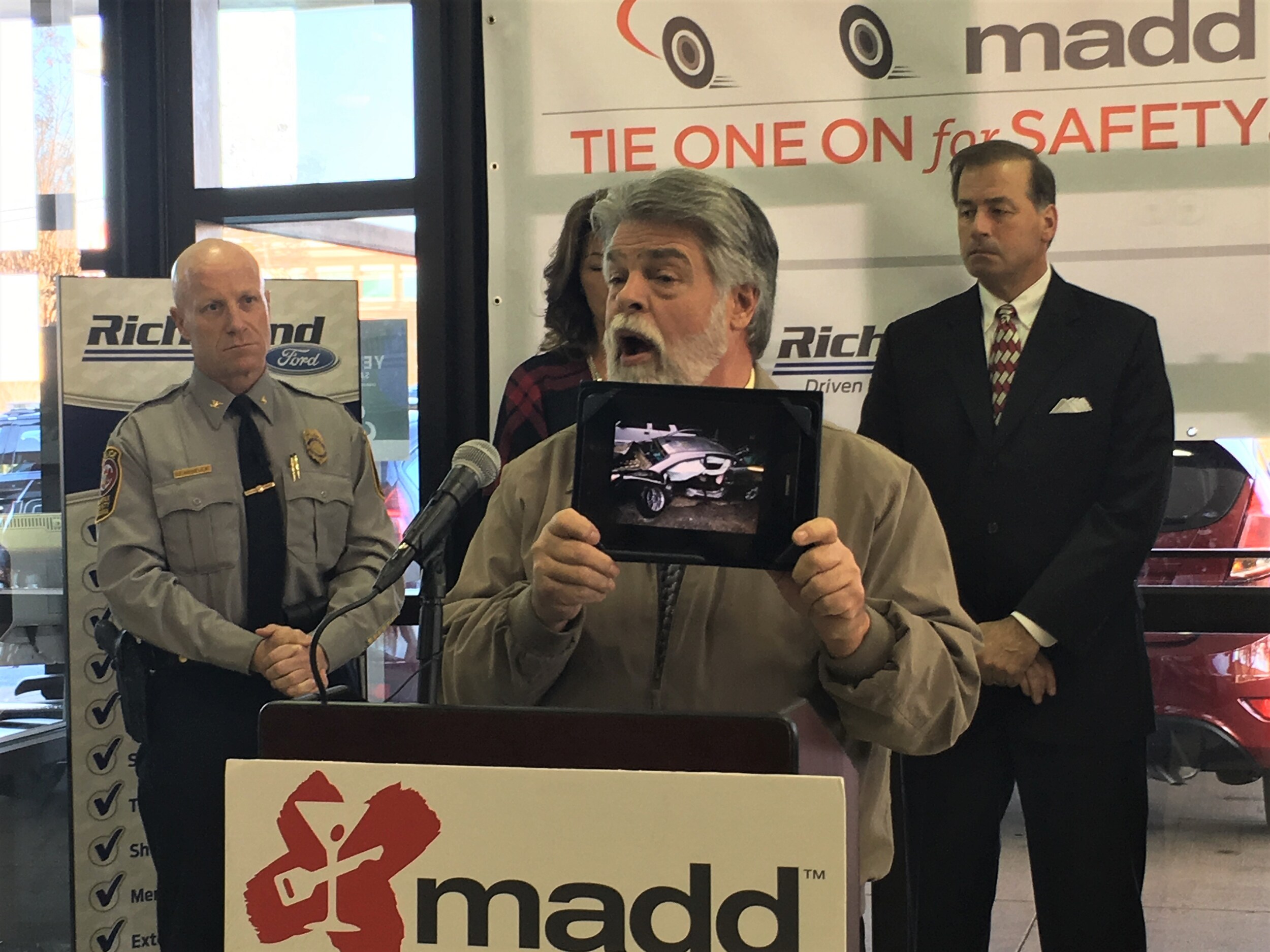 Make sure to always designate a sober driver, especially during the holiday season. Richmond Ford is helping promote sober driving by handing out ribbons and magnets for your vehicle to help remind everyone to drive sober. Pick up your "Tie One on for Safety" MADD ribbon or magnet today at either Richmond Ford West or Richmond Ford Lincoln to make your pledge to stay safe this holiday season.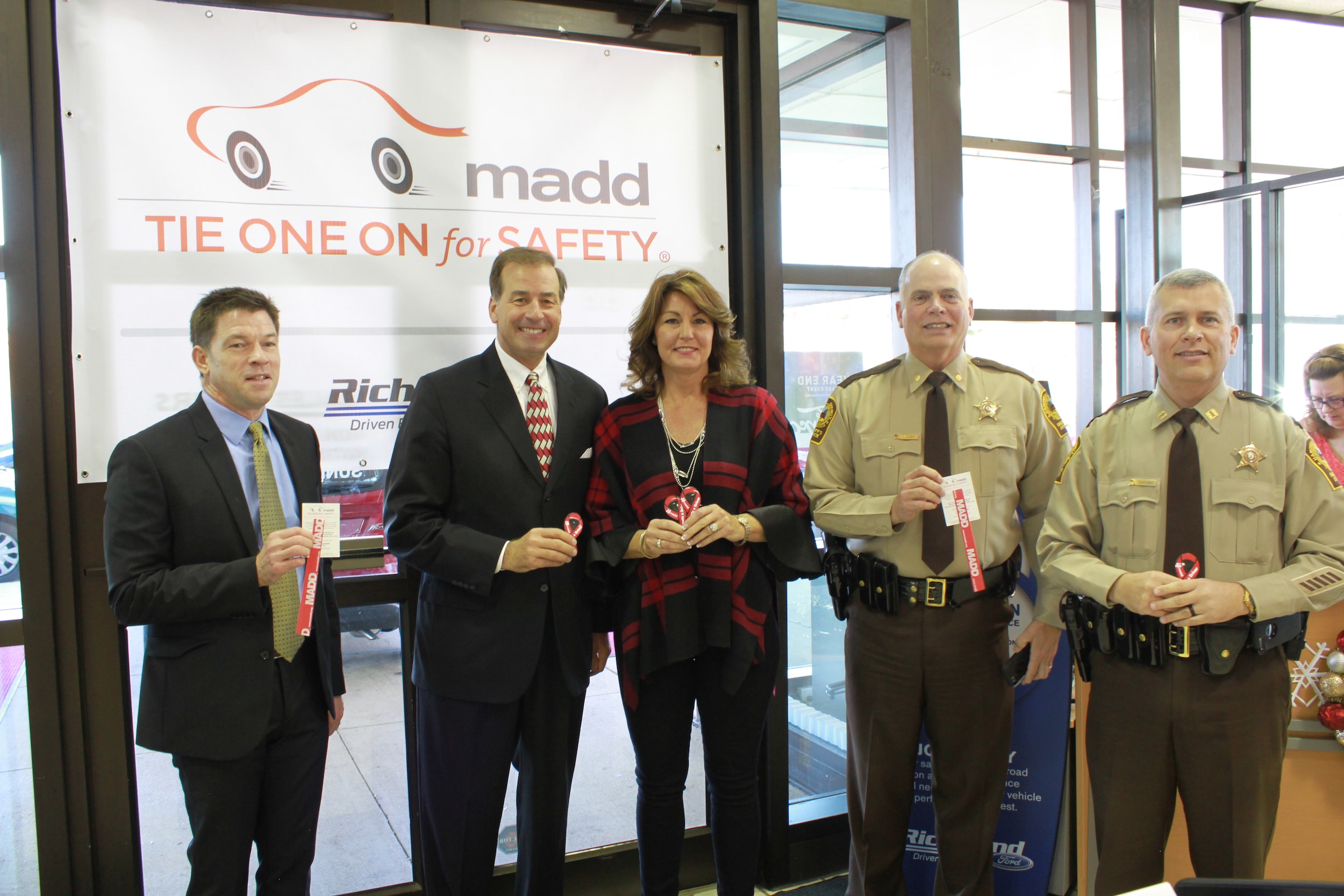 Check out local news coverage of the event here.

Driven By You,
Richmond Ford